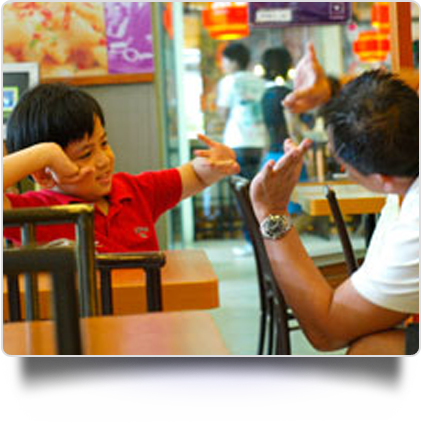 Chinese with a whole new look and feel.

Our concept was to build a restaurant that will serve Chinese, mainly Cantonese cuisine, with a western ambience and service standard. Our commitment to value for money allows the concept to appeal to a wide range of customers without sacrificing food quality and service.

The look and feel of the restaurant is unlike any traditional Chinese restaurant – there is an unmistakable Western uncomplicated atmosphere that is created utilizing a number of elements including the design, décor, floor and wall finishes, furnishings, table setting, smallware, food presentation, food portions and the menu.

All these combined with authentic Chinese cooking and warm personal service create a simple and uncomplicated ambience that captures the heart of Filipinos, who love to dine and celebrate with friends and family.